Who is Nyquist, Inc. ?
Founded in 1955, Nyquist has grown to become the MidAtlantic's premier Paint, Body & Equipment (PBE) Distributors servicing the collision, commercial, industrial, architectural and aerospace industries. We are proud to service the Maryland, Delaware, Southern Pennsylvania, Virginia's Tidewater area as well as Northeast North Carolina with industry-leading products and services.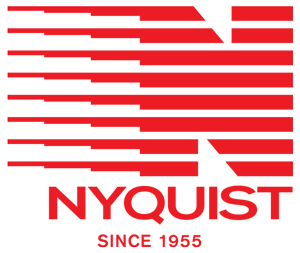 Our History
In 1955, Ditzler Paints (now PPG) placed an ad in the Baltimore Sun looking for someone with an automotive background to open a body shop supply business in Baltimore Maryland. George and Anna Marie Nyquist answered that ad creating what would become Nyquist, Inc. Originally located in two small garages on Cresmont Ave., they moved to their final location on 28th street in June of 1976.
In May of 1979 they sold the business to their son, George Nyquist, Jr. In May of 1981 Nyquist opened a second location in Glen Burnie Maryland. In July of 1982, Nyquist was selected to be the seventh distributor of Sikkens brand automotive finishes. Sikkens was the inventor of the base coat clear coat technology and was originally manufactured in the Netherlands. Nyquist opened a third location in Capitol Heights just outside of Washington, DC. in 1988 but merged the Glen Burnie and Capitol Heights locations a year later and moved them to Millersville, MD. One year later in 1990, Nyquist opened a store in Greenwood, DE. which was then moved to Salisbury, MD. one year later. During the 1990's Nyquist acquired four PPG competitors in the Baltimore area, one of which was in Westminster, MD. which became the fourth location. In May of 2003 Nyquist acquired York Auto Parts in Pennsylvania and began serving those accounts from the Westminster location. In November of 2006, Nyquist, Inc. opened it's fifth location in Hampton, VA. which services the Virginia Tidewater area as well as northern North Carolina.
With all of these purchases and acquisitions, Nyquist now has more than sixty employees and services the needs of body shops and related businesses in Maryland, Delaware, Pennsylvania, Virginia, and North Carolina.
Our Philosophy
We have partnered with what we believe to be the best paint suppliers in the automotive refinish business, Akzo Nobel and PPG. Along with them, Nyquist strives to give the best products and services for the dollar. We want you to be pleased with all of your business with us and we will go that extra mile to make sure you are satisfied.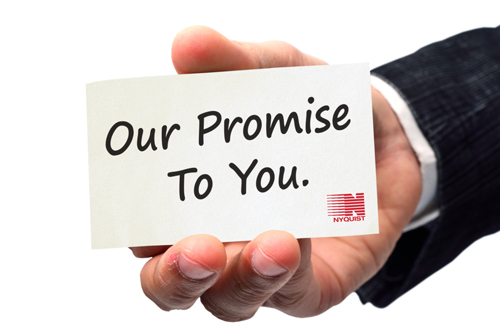 The Nyquist Promise
Our guiding principles are simple: to provide our customers with an unparalleled service experience and a tenacious commitment to help our customers succeed. That is our promise and how we have been doing business since 1955.